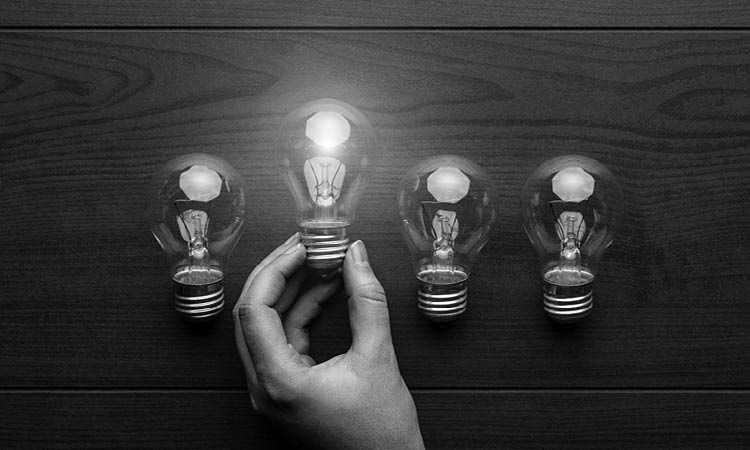 There are a number of key elements you need to take into consideration to write the perfect bid proposal. Of all the qualities you need to keep successfully winning bids, one stands out above the rest for its ability to really help you create value:
Innovation.
It's where the real alchemy of transformation happens; it's where ideas create a tangible difference. Ideas that can have a huge impact in a way a business operates, and the value you can generate for you and your clients.
The real challenge for bidders is to bring value to life in a rigid bid format that offers little scope for exploration and continuous improvement.
What are the next steps?
It's not easy but there are two approaches to innovate that you can take:
1. iNCREMENTAL iNNOVATION
This includes lessons learned from past experiences It is important to learn how to win bids, even when you lose. It's learning to find the things you've done wrong and how you can improve them for the future. It's about finding those creative solutions to the problems that you've not been able to solve.
2. tHE 'giant LEAP'
The wheel, the printing press, the Internet – these are all great examples of game changing transformations that created new opportunities. These are the breakthroughs that you're really looking for that you'd love to find which turn your industry on its head. We know that transformation takes time so it's really important to keep working on these things in the background.
The most important thing in the bid world is to be focused on the search for innovation. Don't let the priorities of what you've got to write make innovation stand at the back.
Hold an innovation workshop, get your best teams around the table, get under the skin of the problems your clients are facing, share your knowledge, bid smart and look at what you can do to really address their challenges. Keep generating ideas, keep exploring, and don't dismiss anything that you might think is a bit off the mark. Quite often it's one of those things that don't seem right in the beginning that you're going to develop the best, most creative solutions from.
Don't be afraid to view your business from a different perspective. Sometimes, it takes a different perspective and a bit of thinking outside of the box to realise where your true strengths are and get better at bidding.