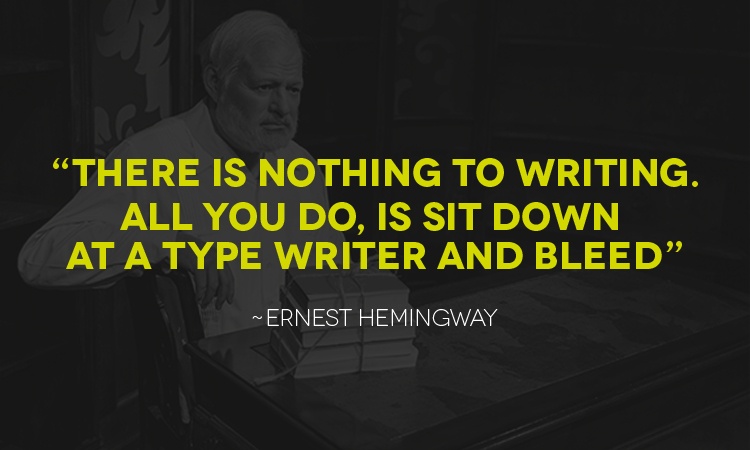 Writing a bid proposal isn't always an easy process. E

ach one must be original, you must avoid falling into the trap of recycling old question responses and altering a few paragraphs.

To help you, and to ease the pain behind the act of creation, I want to share a few things you should always keep in mind when writing your proposal.
1. READ AND THEN RE-READ THE QUESTION
You need confidence and a little inspiration but the most important thing of all is to make sure you have understood the question.
2. Put Yourself in The Client's Shoes
Interrogate the RFP requirements, read every question as if you were the client. You need to see things from their perspective. Scrutinize the proposal scoring and evaluation framework to understand the scores and weighting for each section and sub-section.
Ask yourself "which areas carry the most weight and therefore require more work?" Once you're clear what the client wants, then you can start planning your answers.
3. STRUCTURE YOUR RESPONSE
Don't launch into writing without structuring your response first. Produce answer plan templates using the tabloid approach. Make a two-column table: in the left-hand column list the parts of the question; in the right: bullet the main points to cover in the answer.
Define which questions need to focus on the "big sell." You need to add any material that you've organized around the bullets in the right-hand column. Then draft the section quickly. Let the words flow, it's your first draft and it isn't meant to be perfect. Once you have the first draft you can concentrate on improving it. Editing is always much easier than creating and you must try to resist the temptation to edit as you go since this can pull you off track and prevent you finishing the whole document in a consistent manner.
4. Tailor It to Your Audience
Identify who your different audiences are, visualize them. And then write your answer with them in mind. If you have taken our advice and prepared your intelligence report, you will know who is evaluating your proposal and who is the budget holder and decision maker so write for them. Adopt the right tone and language for your readers and make them want to read it.
5. Keep It Simple
Put the most important points in the section or sentence first, so you don't lose them. Remember, it is easier to complicate than it is to simplify. If your proposal includes technical detail, it doesn't mean your copy has to be dull. Read it out loud, and if you sound bored or out of breath – rewrite it using shorter, punchier sentences.
Most proposals are actually a team effort and if you have multiple people writing sections then you will need consistency overall. Create a writing style guide - it will save you valuable editing time if all contributors know the style you expect them to use.
6. Keep It Copy-Light
As discussed in previous post, good bid branding is important, and you should use diagrams, photographs, and infographics wherever you can to lift the bid response. They reinforce the case, speak ten thousand words, and make the proposal feel more inviting and accessible to the reader.
7. Peer Review and Proof
It's always a good idea to have a peer review system. Peer reviews improve the quality of proposals – making sure you have time for two reviews before submission means that you can perfect the document before the client sees it. Make sure your reviewers look for weaknesses, identify areas that can be improved and check that you are within any page and word number limitations.
Finally, always get a colleague or three to proofread your document before you print and submit your proposal.
Every proposal is made up of a series of simple things that collectively are important and together make the difference between success and failure - The key is to create a bid masterplan like ours and stick to it.