Building for Equality - let's drop the barriers for women in construction
As a Finalist for the 2017 European Women in Construction and Engineering Awards, Shine CEO Anne McNamara argues that women still face too many barriers to get into the construction industry and their abilities aren't fully appreciated.
I've always been around construction. My dad was a builder, so I grew up on construction sites and was used to driving round with Dad saying 'I built that…'. I loved the permanence and tangibility of construction, and I still do. And I don't believe I'm unusual in that.
The built environment is a fantastically exciting industry. I've been fortunate to work on some amazing and complex projects, including major regeneration schemes. For large scale regeneration in particular, that long-term vision is critical. It takes excellence in finance, design, planning, engineering, construction, placemaking and community engagement to build a successful scheme.
Good regeneration needs diverse skills, experiences, talents and opinions to deliver sustainable results. It means that a higher proportion of not just women, but people from many different backgrounds, is essential to deliver successful projects. We've talked about this for years, but we don't seem to be getting very much further forward. Why not?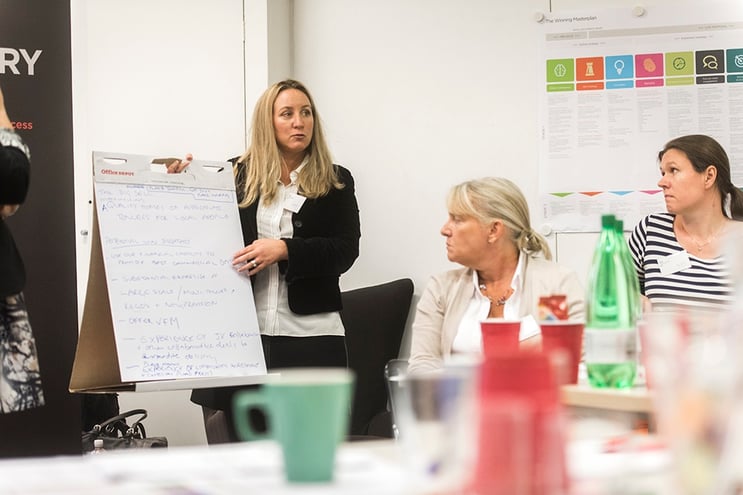 I think leadership is phenomenally important. Leaders set the tone. They show where the organisation's priorities lie. If they say that giving equal voice and role to women is important to the company, it will be acted on.
I want to see more women on boards as executive directors. There are still too many companies where the private offices are full of men and the open plan areas full of women. I've seen it far too many times.
There is still a big issue on pay too. Women are not paid the same as men for doing equivalent work. It's outrageous and unacceptable. I've seen it on bid teams, in management, technical roles and sales roles. It has to stop. At Shine we have a recruitment arm, so we know what people get paid. It's our business to get every individual a better job – and for women that includes fair pay.
From the outside, the built environment – with its huge range of opportunities for people with all sorts of skills and talents – can appear closed. I wanted to work in this sector, but if I'd been from a different family, I'm not sure that would have been the case.
We need to open our doors to people across the board, starting at school, inspiring girls before they ditch STEM subjects, and keep on reaching out through exam years, further and higher education, training and apprenticeship programmes and throughout people's professional development.
I'm very much looking forward to the Women in Construction and Engineering awards dinner, to meeting with my fellow nominees and the many other women who build Britain and shape the environment we live in. Let's work together, to support and help one another and make this fantastic industry we work in even better.
Anne McNamara | CEO Shine Bid Services